THEME: REVERSION TO MEAN? DON'T COUNT ON IT!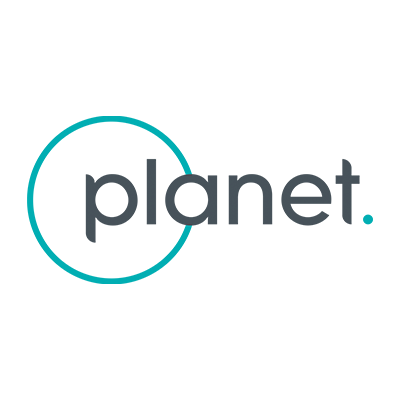 Conference Transportation sponsored by Planet
HSB Canada - NICC 2023 Golf Tournament
Club de Golf de l'Île de Montréal

For more information on our golf tournament, click here.
Opening Cocktail Reception Sponsored by Lloyd's
Welcome Address

Our Lloyd's Cocktail is taking place at the rooftop bar, Nacarat, inside the Fairmont Queen Elizabeth. We look forward to seeing you there!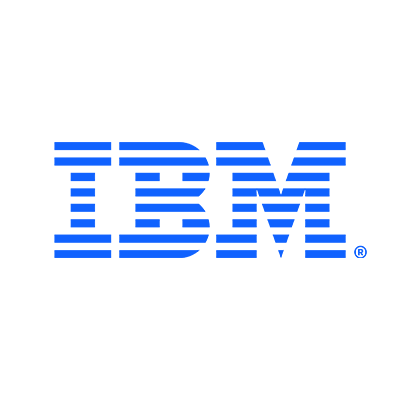 Networking Lounge sponsored by IBM
Welcome, Acknowledgements & Intro Address
The View from OSFI - Fireside Chat
Networking Break sponsored by DBRS Morningstar
A: Seeing Tomorrow - Imagining The Commercial Insurance Landscape in the 2030's
The 2030's are not so far off, though they seem light years away with the rapid cadence of economic and technological changes. The couragous panelists will address the current challenges and do their best to prophesize the near future with your help, subject to any and all disclaimers that you can imagine.
B: Politicization of Insurance
How the industry can get out of government's crosshairs for good

Over the last several years, there has been an increased willingness on the part of governments to intervene in the insurance market. The political landscape across Canada is shifting and the industry continues to be caught in the political crossfire. How can we best engage governments of all political stripes to ensure competitive and sustainable insurance markets across the country? Join our panelists for a lively discussion on how the industry can better insulate itself from political intervention.
Lunch & Keynote Presentation sponsored by IBC
C: Building a Bridge for the Industry
Grant Kelly
Vice President, Regulatory Affairs and Financial Analysis, and Chief Economist, PACICC
PACICC is in the process of applying to OSFI for an insurance company charter as part of its plan to build-out its "resolution toolkit". This session will help participants get up to speed on the compelling logic for creating a "bridge insurer". But, there are important decisions yet to be made regarding both capitalization and governance of the planned PACICC General Insurance Company. The session will give all participants an opportunity to understand the options on the table as well as the trade-offs involved. Participants will be asked to provide input/feedback as the PACICC Board moves towards decisions on these key strategic issues later in the Fall of 2023.
D: Where Are Facility and Équité Going?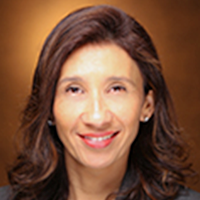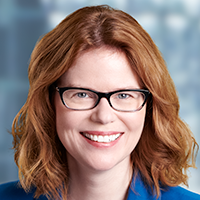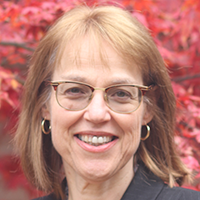 Équité and Facility are two associations that both play critical roles in our industry, managing various risks on behalf of the industry. Équité was established to prevent and detect fraud and insurance crimes, and Facility ensures availability of auto insurance both directly, and indirectly through risk sharing pools and access to driver history. Join this fascinating panel of leaders about the plans and prospects for each of their associations in these challenging times for our market.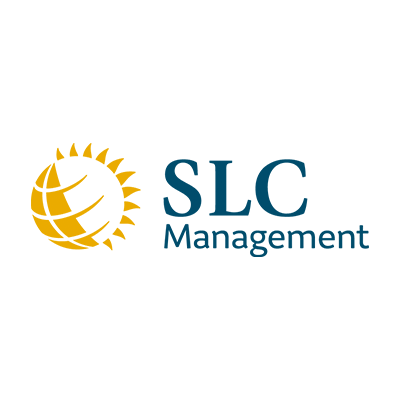 Networking Break sponsored by SLC Management
A Conversation About the New Canadian National Flood Insurance Program
Intersectionality of Talent Management, DEI and ESG for the P&C Insurance Industry
For most CEOs in the financial industry, Talent Management is top of mind. This is especially true for the leaders in P&C insurance in Canada. To attract a diverse workforce amid a growing newcomer population and with representation expectations across multiple stakeholder groups, companies need more and more to invest in DEI initiatives to tap into a wider range of talent. How can we effectively lead ESG initiatives if we do not purposedly focus on meaningful activities supporting "S" in ESG? The panel will discuss best practices, what they find more effective and why their initiatives are critical to their organization and the industry thriving.
E: The Broker Channel - Building for the Future
This panel will discuss the issues facing both small and large brokerages today, consolidation trends, broker advocacy, the attraction and retention of talent, changing consumer demand, technology and connectivity, and the broker of the future.
F: The Rapidly Approaching Quantum Computing Tsunami - Are We Ready?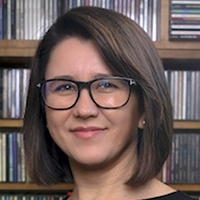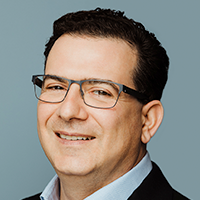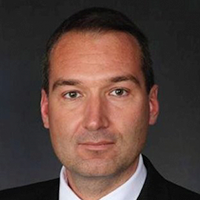 Quantum computing is advancing rapidly, with the potential to revolutionize complex systems modeling and solve pressing global challenges. However, the power of quantum computing also poses a significant threat to the confidentiality, integrity and availability of information, and the control of connected systems. Leaders in cybersecurity, risk, innovation, and digital transformation alike are encouraged to take a proactive step forward in their understanding of how to plan for both the benefits and risks on the horizon. Join this expert panel to learn how to strike the right balance between meeting your current business challenges and preparing for a post-quantum world.
Cocktail Reception sponsored by Aon
Gala Dinner co-sponsored by Guy Carpenter & Munich Re
Nightcap Party sponsored by Gallagher Re
We're ending Day 2 with a new conference addition – a NightCap Party at Les Enfants Terrible! Thank you to Gallagher Re for sponsoring this event.
Breakfast
Join Swiss Re's Jérôme Jean Haegeli for a whirlwind tour of the challenges, complexities and opportunities facing the industry and society in Canada and worldwide amid political instability, conflict, higher interest rates, stagflation and fragile financial systems. Q&A will be encouraged.
Networking Break sponsored by DBRS Morningstar
G: NatCat Protection Gaps in Canada and the National Flood Insurance Program
In Budget 2023, the federal government committed to provide seed funding for the creation of a national flood insurance program focused on high-risk residential properties. The program will be built on a multi-peril basis, which will enable other perils, principally earthquake, to be included at a later date. The p&c industry is playing a leading role in bringing the new program to life.
What are the requirements of successfully designing and implementing a new, best-in-class disaster risk program in Canada? What complementary measures are required to ensure the successful operation of the program, including risk identification, consumer education, incentive structures, affordability and risk mitigation, to name a few? And given comparable programs in similar jurisdictions (e.g., Flood Re in the UK, NFIP in the US), what landmines must be side-stepped when designing a national flood insurance program?
Join our panelists as they explore these exciting and pressing issues.
H: The New Imperative: OSFI B-15 and Climate Strategy, Risk Management & Disclosures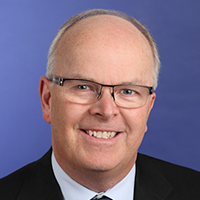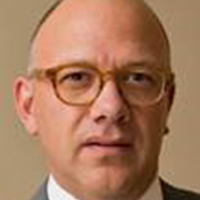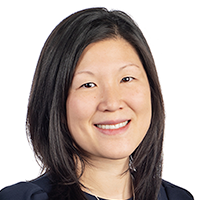 Recent developments with respect to regulatory and financial reporting are driving new expectations on how insurers integrate climate risk into their overall business, governance and strategy. OSFI's recent finalization of guideline B-15 outlines clear milestones with respect to understanding, mitigating and managing climate-related risk for all FRFIs.
As these new guidelines come into force, and with an eye toward other potential future requirements – such as reporting against the ISSB's eventual disclosure baseline – insurers need to understand what is coming at them, how they fit together and build out plans to effectively integrate them into their strategy and their day to day operations.
The question on every insurer's mind is how do we do this? This session aims to level set on the most recent climate-risk reporting developments, take a deeper dive into OSFI's guideline and provide some practical advice on where to start – or how to level up – your climate strategy, risk management, and disclosures.
Hot, Hotter and Hottest Regulatory & Legal Topics
Laurie LaPalme
Partner, National Lead, Corporate & Regulatory Insurance Practice,
Dentons
Join us for a fast-paced interactive discussion of legal and regulatory hot topics affecting the industry. The session will address key legal and regulatory developments – what you need to know about where are we at and where our pundits think we may go?
Lunch & Keynote Fireside Chat sponsored by CIP Society
Navigating the Future of AI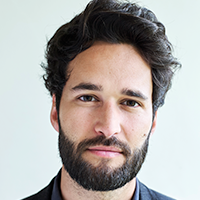 Daniel Susskind
Research Professor, King's College London, Senior Research Associate, Oxford University
As AI and AGI technologies continue to advance at an unprecedented rate, it is becoming increasingly important to examine their ethical implications. This fireside chat will explore the complex ethical considerations surrounding AI development, implementation, and regulation. We will delve into topics such as bias and fairness in algorithms, the impact of AI on privacy and surveillance, and the potential for AI to exacerbate existing social inequalities. Through thought-provoking discussions and expert insights, attendees will gain a deeper understanding of the ethical challenges that lie ahead in the rapidly evolving field of AI, and develop strategies for navigating them in a responsible and ethical manner.
Register for NICC and attend InsurTech North at no extra charge!
Welcome, Acknowledgements & Intro Address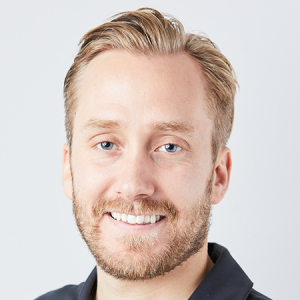 Jan Arp
Founding Managing Partner, Holt Xchange
Canadian Insurtech Landscape - Startups that are Innovating, Opportunities and Funding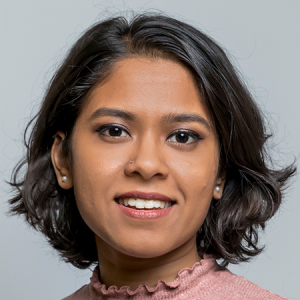 The insurtech landscape has been rapidly evolving in Canada. With the launch of the 2023 Status of the Canadian Insurtech Landscape report by Luge Capital, the speakers will present an update on the fintech and insurtech ecosystem in Canada, areas where startups and insurers are innovating, opportunities for future growth and the venture funding landscape.
Unpacking The Trends: Financing and Consolidation for InsureTechs
With the InsurTech industry rapidly evolving, how do start-up companies raise capital to finance their growth? What consolidation trends are happening? During this session, industry experts will explore the latest M&A trends and challenges as well as share valuable insights on financing options.
Where Will the Next Tranche of Innovation Come From?
In this session Insurtech Canada founder John Harvey will discuss industry trends with insurance leaders to uncover clues about sources of innovation in our industry. As new tools like Chat GPT, bots and automation take hold, along with globalization and repurposing of human resources; we'll explore further what this means for stakeholders and clients in this rapidly changing world.
Wolf Pack Startup Pitch Event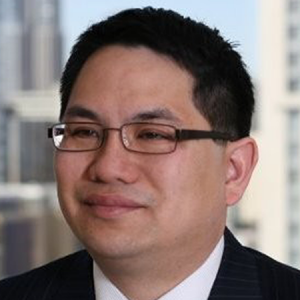 Daniel Shum
Senior Partner, Insurance Practice Leader, IBM
Qualifying Life/Health and P&C insurtechs perfect their pitch and take on InsurTech North's Wolf Pack in this year's pitch competition. The Wolf Pack will put the startups through their paces and draw out the best. See which startup shows they are strong enough to run with the pack, and maybe even lead the industry forward!
The startups selected to pitch will be included in a press release and will benefit from introductions to insurance companies.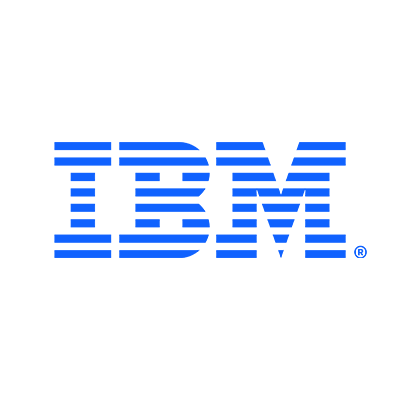 Speed-Dating Marketplace sponsored by IBM
Using the event networking app, delegates are able to find information about conference attendees, carriers, InsurTechs, VC's, advisors or regulators with similar interests and schedule one-on-one speed-date style networking meetings.
Delegates can download the app and sign in, create their profile, select their interests, write a short pitch and begin sending or accepting meeting invites. Once the invites are accepted, users are assigned a meeting spot.
Let your deal-making begin – it's that easy!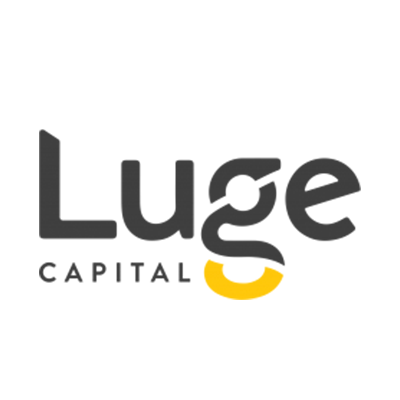 InsurTech North Networking Social, Espace CDPQ - Hosted by Luge Capital
In Québec, there's one place where venture capitalists converge: Espace CDPQ
All delegates, speakers and moderators are invited. Continue your valuable networking opportunities over drinks and canapes at Espace CDPQ, a few minutes away from the Sheraton for the closing event of ITN 2023 and indeed NICC 2023. A wonderful way to cap off the events.
Espace CDPQ
3 Place Ville Marie
Suite 12350, Level RC
Montréal QC
H3B 0E7″